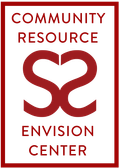 The Idaho Housing and Finance Associations Housing Preservation Program is here to help eligible residents in Idaho. Don't wait- secure the financial support you need!
We've already helped secure $410,005 in assistance!
Dedicated to bringing hope to people who don't know where to turn by creating one place for those in need to access resources leading to self-sufficiency.
Contact: Linnis Jellinek
Website: https://www.crecidaho.com
Phone: (208)-920-1840
Location: 130 McGhee Rd, Ste. 220, Sandpoint Idaho 83864
Email: [email protected]